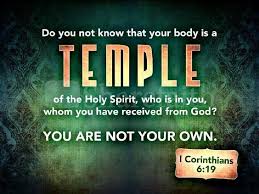 NAKEDNESS TODAY: AS LONG THE WORD OF YAHUAH IS CONCERNED:
A woman showing her thighs and legs in public and in the church is evil. It is sinful and it's pure wickedness.
A man sagging his trouser and showing the boxer: It is Nakedness.
If you have to cover your knee with a handkerchief when you sit down in the Public and in the Church: That is Nakedness. Stop deceiving yourself.
If part of your breast is seen: It is Nakedness as long the Word of YAHUAH is concerned.
As a man, if the hair on your chest is seen by others: It is Nakedness.
If part of your back is seen: It is nakedness.
If you are wearing tight skinny jeans or showing your six packs and muscles, it is nakedness.
If your armpit is seen when you are dressed: It is Nakedness.
If your dress is transparent: It is nakedness.
If the contour of your body is seen by others: as long as heaven sees it, It is Nakedness.
If you put on trousers, as a lady, then you are totally naked because trouser shows the size and shape of the butt. The shape of the trouser is the shape of the body. It is Nakedness
If you are wearing a skirt and keep dragging it down when you clearly know is short and cannot suddenly become long, my dear, you are in the business of self-deception.
HARMFUL EFFECT OF NAKEDNESS.
Promotes lust, sexual uncleanliness and every form of immorality imaginable.
Nakedness is Sexual Immorality and it pollutes the souls of the weak.
Nakedness opens you to Spiritual attack and is backsliding.
Nakedness is Rebellion and Disobedience to the Word of YAHUAH.
Nakedness is not righteousness, it is sin against YAHUAH.
Nakedness lowers the dignity of a woman. A naked woman is possessed by the spirit of Jezebel, the Mother of all Prostitutes.
In Eden, YAHUAH gave Adam and Eve clothes. All angels in heaven are fully covered and put on their garment. Those in Hell are totally naked.
Do not live a naked life; stop exposing your thighs, your breasts, and shape of your body. Remember your body is the temple of RUACH HAQADASH (Holy Spirit of YAHUAH). Keep it fully covered.
MAKE YOUR CHOICE TODAY.
Your body can be an instrument of YAHUAH's glory or an instrument of Lucifer's glory. Chose this day who you will serve with your body; The HOLY ONE (YAHUAH) of YISRA'EL or Lucifer.
JOSHUA 24:15,"AND IF IT SEEMS EVIL UNTO YOU TO SERVE YAHUAH, CHOOSE YOU THIS DAY WHOM YE SHALL SERVE; WHETHER THE elohiym WHICH YOUR FATHERS SERVED THAT WERE ON THE SIDE OF THE FLOOD, OR THE elohiym OF THE EMORIYM, IN WHOSE LAND YE DWELL: BUT AS FOR ME AND MY HOUSE, WE WILL SERVE YAHUAH.
Let the wise hear the WORD of YAHUAH and make hay while the sun still shines.
Shalom.