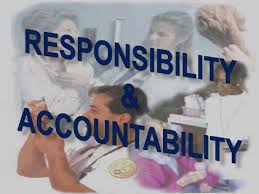 "And YAHUAH ELOHIYM commanded the man, saying 'Of every tree of the garden you may freely eat: But of the tree of the knowledge of good and evil, you shall not eat of it: For in the day that you eat thereof you shall surely die".Bere'shiyth (Genesis) 2:16-17
YAHUAH provided everything Adam and Eve needed. He had created a glorious garden for them where they could enjoy abundance, peace, and perfect fulfillment.
But He also gave them the ability and freedom to choose. From our perspective, it seems obvious that they simply should have obeyed YAHUAH. But they became the first to experience the fascination of temptation.
The pressure to go their way, decisions that should have been simple became distorted and murky. How temptations suddenly seemed attractive. How easily we can be convinced to ignore or disobey YAH.
Adam and Eve became the first to face these issues, and, then, the first to fall. Through their experiences, they learned that they were responsible for the consequences of their choices.
In their case, they were expelled from the Garden, and no longer could enjoy the abundance YAHUAH had prepared for them.
These are patterns and principles all of us experience in our own way. YAHUAH puts before us a life filled with options. He gives us His Word, filled with His promises and principles.
He promises blessings if we obey His Word. But we also are warned of the consequences if we go our own way; If we reject His Word and reach our own conclusions or if we go along with the crowd, or give in to temptation.
But, each step of the way, the consequences are ours.
In your life, realize the responsibilities associated with the choices you make. YAHUAH has given you His Word, and His promises.
He has given you the opportunity to choose whom you will follow. To whom you listen, and what you decide to do. Ask Him to help you make the right decisions just like Joshua the son of Nun.
Joshua 24:15,"AND IF IT SEEMS EVIL UNTO YOU TO SERVE YAHUAH, CHOOSE YOU THIS DAY WHOM YE SHALL SERVE; WHETHER THE elohiym WHICH YOUR FATHERS SERVED THAT WERE ON THE SIDE OF THE FLOOD, OR THE elohiym OF THE EMORIYM, IN WHOSE LAND YE DWELL: BUT AS FOR ME AND MY HOUSE, WE WILL SERVE YAHUAH".
Let us pray;
Almighty Father, I seek your wisdom. Guide me. Help me recognize temptation and stay faithful to your plans for my life, in the Most Holy and Powerful name of our Saviour, YAHUSHA HAMASHIACH.
Shalom.